Don't leave Cuba if you at least haven't visited some of the favorite places from where visitors want to take with them the true flavor of the island. Here we are listing nine places in which it is possible to taste Havana's most authentic dishes.
La Guarida
Style and location of the film Strawberry and Chocolate. "Our food is like Cuban culture, a mixture of many things," says Enrique Núñez, creator and owner of this eclectic cuisine restaurant, supplied with products from the city's most popular markets.
Concordia no. 418 e/ Gervasio y Escobar, Centro Habana
Tel.: (+53) 7866 9047 | (+53) 5414 7852
San Cristóbal Paladar
Chosen by U.S. President Barack Obama to dine for the first time in Cuba. Excellent service, a wide-ranging wine menu and suggestive dishes.
Calle San Rafael no. 469 e/ Lealtad y Campanario, Centro Habana
Tel.: (+53) 7867 9109 | (+53) 7860 1705
Más Habana
Caribbean food with a touch of fusion. Exquisite decoration integrated into the environment. Live music. Ideal for a beautiful romantic night out.
Calle Habana no. 308 e/ San Juan de Dios y O'Reilly, Habana Vieja
Tel.: (+53) 7864 3227
Nero Di Sepia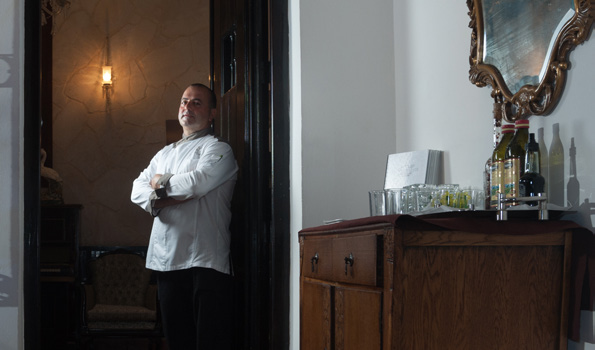 Specializing in traditional pasta dishes and recipes of homemade pizzas. The owners recommend what to drink and the antipasto for each order, and a selection of exclusive cheeses.
Calle 6 no. 122 e/ 1ra. y 3ra., Playa
Café Laurent
The city at your feet, thanks to the unique view of this restaurant that recreates the spirit of Havana from the 1950s. An inescapable date to interpret Cuban flavors.
Calle M no. 257 e/19 y 21, El Vedado, Plaza de la Revolución
Tel.: (+53) 7832 6890 / (+53) 7831 2090