Nominated to the National Dance Awards in the United Kingdom as Best Male Dancer
Javier Torres has left his heart and soul on stage. Ever since he saw Coppelia performed by the Cuban group ProDanza as a boy with his father (a theater director in Santa Clara), he knew that he would dedicate his life to this art form.
When he was just eight years old he took the entrance exams to the ballet school with his twin brother. And he failed. "My brother passed all the tests and I was not good enough to pass. But I was lucky to be an identical twin and, in addition, the good fortune that he wanted to be a baseball player. That's when I discovered what would be my virtuosity and my greatest talent: acting, playing a character, impersonating someone I was not. I told my mother, "I'm going to ballet school and I'll pretend that I'm my brother, they don't know who's Bruno and who's Javier." And so it was.
"I started studying ballet thanks to my brother's talent. Later I was able to develop the gift of interpretation and, with a lot of effort on my own part and on the part of my teachers, today I am what you see," the artist told OnCuba.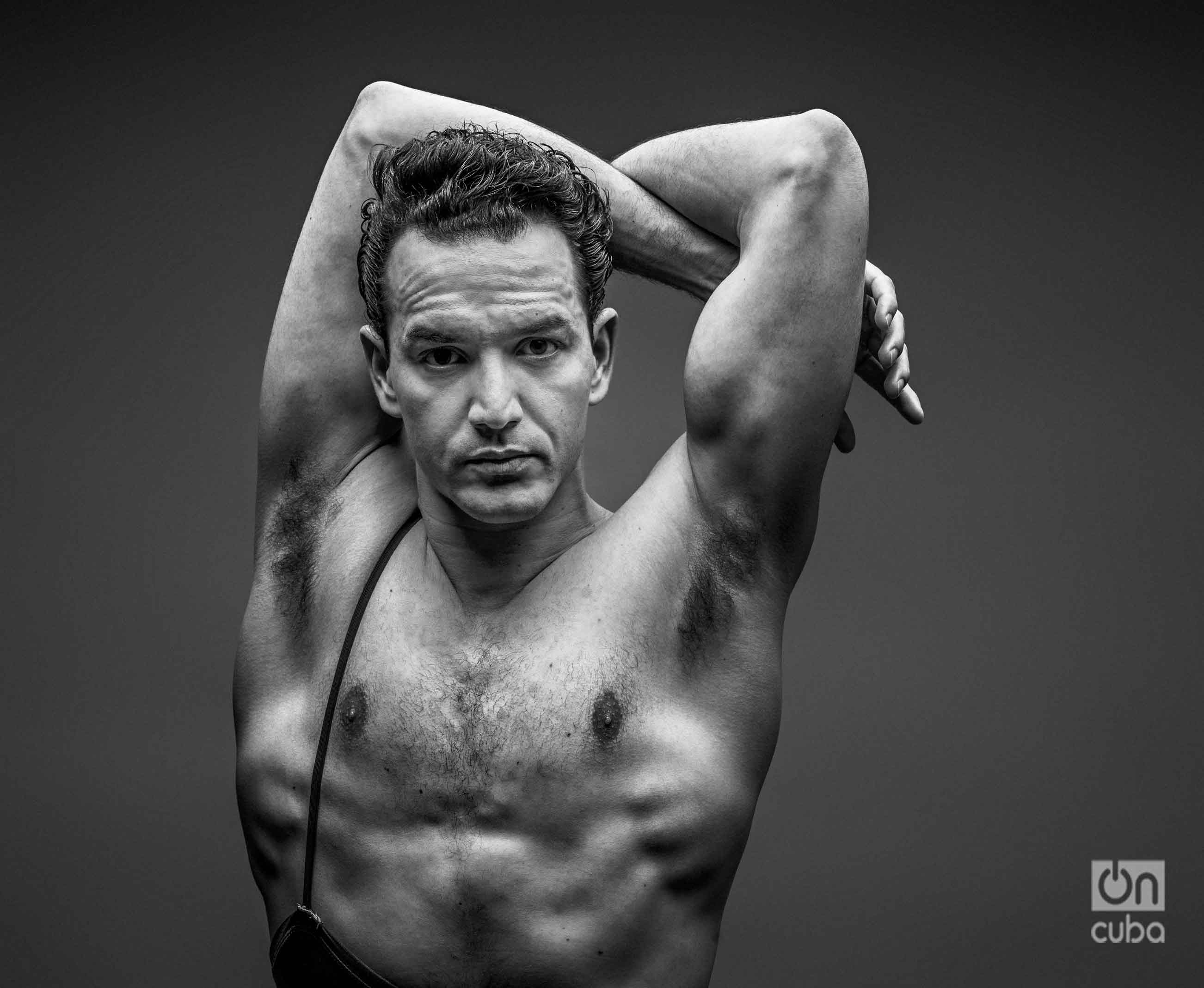 For several years, Javier has been principal dancer at the prestigious British company Northern Ballet and he is a regular invited guest at the annual Havana Ballet Festival where young dancers stand in line to have their pictures taken with him. They admire him. Recently he was nominated for the National Dance Award in the United Kingdom in the category of Best Male Dancer, awarded by the Dance Section of the Critics' Circle. Of the five nominees, two are Cuban dancers. The other is Miguel Altunaga, a dancer from the Rambert company.
How did you become the principal dancer of the National Ballet of Cuba?
It took me almost nine years to become the principal dancer. It was a long but very satisfying process in which I learned a lot. At that time it meant a lot to me. It was my self-realization and confirmed that dreams can come true, that if you fight for what you want and work hard, these things can happen.
You mentioned in a previous interview that your teachers taught you to give more weight to acting. Why is it so important in your performances?
Interpretation has always been my forte. I have never considered myself a technical dancer, I never had the good fortune to be able to use tricks or have that great technical virtuosity that many dancers possess naturally. My virtuosity is due to working very hard, just work and dedication. I didn't have anything natural, physically speaking, the physical conditions or talent for dance. I didn't even pass the auditions, as you already know.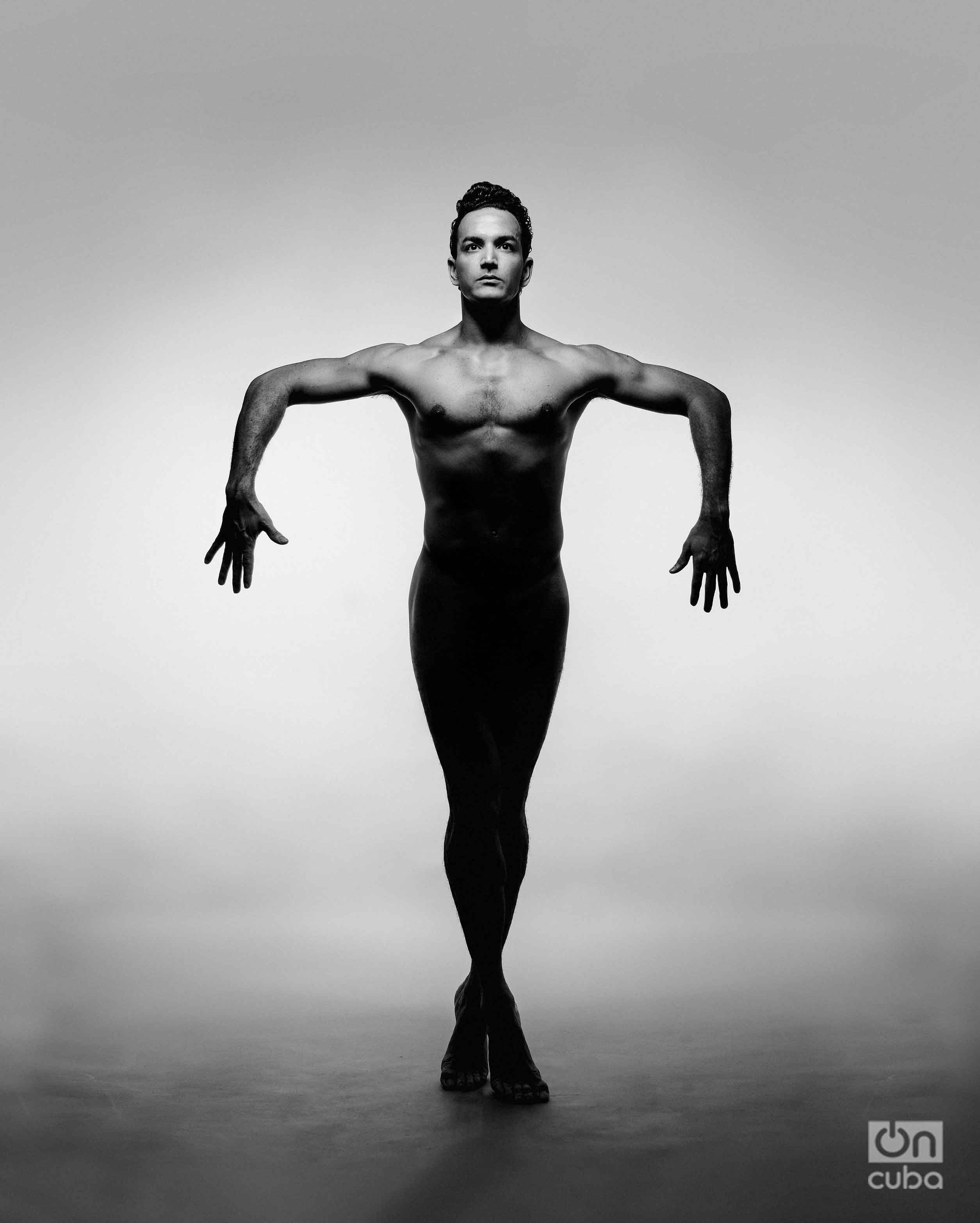 What have been your biggest challenges?
I have faced many challenges, my career has been a roller coaster with many ups and downs, but the biggest one has unquestionably been leaving my company, the National Ballet of Cuba (BNC), and having to adapt to another form of dancing that was not what I was used to. Needing to change my dance, my way of interpreting and adapting to another company and a different style… However, I always considered these changes as positive events.
On stage, what are your greatest strengths and obstacles?
I get on stage and I know what I want, I know how to enjoy what I'm doing, and if you enjoy what you do, then everyone watching the show will enjoy it too. My biggest obstacle is not having the possibility of achieving joy, either because I'm injured, or because of those insecurities that all artists have at some point in our careers.
From your perspective, what importance do you give to technique?
I have always given great importance to technique; or rather, I have always respected it a lot because it has taken me a lot of effort. I know the great sacrifice that having technique implies. I value it very much but it will never surpass interpretation on stage, at least in my opinion.
What is a good dancer made of?
Good question. Human matter. Very human matter with those ingredients that make you strong and humble.
Dancing professionally is a constant race against time. Dancers become competitive. How have you dealt with this rivalry?
I dealt with it very poorly when I was in Cuba. It's a career that forces you to compete, and forces you to be "better than your friend and as good as your enemy." Rivalry and envy are part of the show, they're part of the training and if you know how to use them for your own benefit it can even be fun. But after so many years dancing professionally I realized that the rivalry in dance is with oneself, it's not a competition. You are your biggest rival, and when you understand that, then you win.
To what do you attribute the fact that there are such good dancers in Cuba?
The only reason is that in Cuba we have the best ballet school in the world, period. I know many do not agree with this belief but I don't care. We have the best ballet school not because we are better than anyone, but because we know what a dancer needs to get ahead. We have the discipline and experience that is required to train dancers, the passion and the blood for it, and not many schools in the world have that. Because for us training is the base and the only possible guide in the formation of a dancer. For us it is not an expensive activity. The Cuban ballet school is a gem that we should all protect and fight to keep alive and active.
So what distinguishes a Cuban dancer?
Heart and soul, desire, and the fact that for us dance means integrity, discipline, and work. It's not just a hobby.
How did you join your current company?
I arrived at the Northern Ballet by accident. I was in the UK on vacation after one of the BNC tours to London. I was in Nottingham taking a walk and I saw that the Northern Ballet was touring there. I went to see their show and I asked them if I could take some classes to stay in shape. I didn't intend to audition or anything like that. A couple of days later I received a call from the director David Nixon offering me a contract as a guest artist. I didn't really think about it. Although I originally went to classes with no intention of finding work, this happened at a time in my life when I was not happy at the BNC and in which I felt I needed a change. I decided that this was a unique opportunity and I took it. I never had the intention of leaving Cuba, or the ballet, I always thought about it, but it was never a fixed idea or something I was looking for. At first I went to the Northern Ballet as a guest artist for one year, to try it out. It was a difficult test, and a huge change. You change your life, you change countries, languages, friends, your house, your pillow. You go from communism to capitalism from one day to the next. And just like that your life has to move on, and you adapt and you do it. I am still learning, after almost ten years in the United Kingdom. Every day I learn something new about this country and its culture.
What role showed you that you had adapted?
I have played many roles at the NB, but I always say that playing Rochester in Jane Eyre gave a great boost to my career. I have had many other roles such as Caesar in Cleopatra; Gatsby in The Great Gatsby; and other roles that have given me a lot and have helped me in my development and growth as an artist. Rochester gave me something that made me feel different. He was a character that I created from beginning to end and for which I worked very hard. Now this ballet will even be in the repertoire of the American Ballet Theater, and for me it's an honor to have been in the original cast.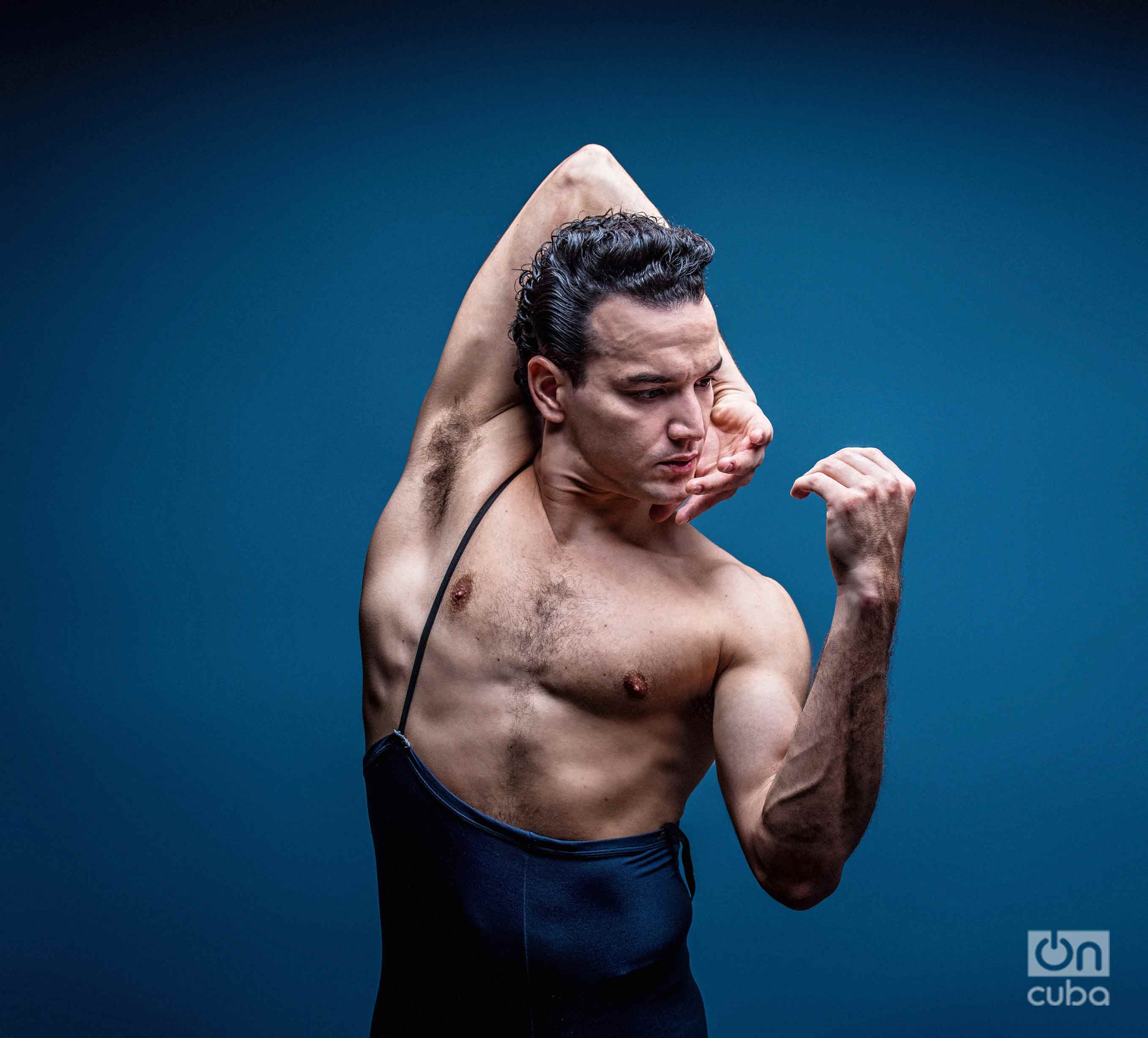 What's it like for a Cuban dancer to live so far from his country and his roots?
It's hard, but I already lived far away before I even left Cuba. My family is one of emigrants, they all live in the United States, so before I left Cuba I was already alone. I lived far from them and I always felt that I was living in another country, in another hemisphere, maybe that was another reason why I left Cuba. The life of a Cuban dancer in the United Kingdom is simple, like that of any other citizen in this country. Being a dancer in Cuba is a luxury, a virtue, a unique opportunity; in England being a dancer is like having any other job. Of course that part of British culture still does not go with me—for me being a dancer here has a unique importance that I value highly.
You're in top form, but the dancer's career is short-lived. Have you thought about retirement?
I think of retirement every day of my life. Dance is a career that requires great physical and mental effort. When you're almost 37, your body does not respond the same way it did when you were 25. I can feel it already, it hurts. And it's hard, it's very hard to overcome physical pains and injuries and to go on pretending that nothing bothers you. But that's also part of the show, it's part of what makes dancers stronger.
Can you tell us about any future plans?
I am finishing my degree in Business Arts, Management and Leadership. I am dancing and finishing the last two years of University at the same time. When I finish, I plan to run a company or an artistic organization. I have always been very interested in leadership, and the impact that a good leader can have on society and especially on the world of dance. It is very important to find a leader who can guide you and lead you on the right path. I am immersed in a project to develop dancers' careers in order to participate in a tutorial course and gain more experience in management as an artistic director of a ballet company. I start my leadership training next month in an intensive course with Clore Leadership UK. I will be participating in the Clore Emerging Leaders' Course and I'm getting advice from some artistic directors from different companies in the UK and in Europe, including Monica Mason, former director of the Royal Ballet.
You have mentioned in other interviews that you want the audience to remember you as an artist, not as a step-setter…
I stick with what I've said. After dancing professionally for almost 20 years, each day I am more convinced that what matters most when you are on stage is how you play the character. I was trained in a generation of dancers where everyone had technique. I always felt that I was the most technically limited of my generation, and that made me see dance with different eyes, it made me concentrate on the artistic side. The area of interpretation made me give more importance to the role and not to pirouettes or big jumps. I have had the good fortune of seeing a lot of ballet around the world, of being able to share the stage with many dancers and very good artists, and that has given me the possibility to develop my artistic side and to understand the difference. That's why I've always wanted the audience to see (and continue to see) me as an artist and not as a step-setter.