(Español) "Con todos y para el bien de todos"
Havana at 500
Photos: Otmaro Rodríguez
Havana, this bustling and talkative city —so well captured by visual artists René Portocarrero and Luis Enrique Camejo— is maritime, open and unprejudiced, yet has its own unique inner life. It's a city with every style and no style, "a style without style that, in the long run, through a symbiotic or amalgamative process, takes on a particular baroqueness that functions as a style," as the great Cuban novelist Alejo Carpentier wrote.
It's a baroque city in that it's heterogeneous and disjointed, "shy, sober, almost hidden," built on a human scale, whose architecture never dwarfs man. This is the case in its historic center and also in more modern areas of Havana where skyscrapers, sometimes impersonal, don't block out the sun or prevent the sea breeze from passing through.
Five centuries after it was founded, Havana is among the Latin American cities that best preserves its historical legacy and its colonial core. The foundational center of the city, in so-called Old Havana, is one of the most important urban complexes in the region. There you can see 88 monuments of historical-architectural importance, 860 of environmental importance, and 1,760 harmonic buildings, some corresponding to the sixteenth and seventeenth centuries. It's a monumental zone par excellence.
Visitors may think they're visiting a museum—a living museum, amidst offices, schools and commercial establishments, in an area with some 100,000 residents. The restoration process in Old Havana, years in the making, has managed to avoid turning it into a static zone, dedicated to contemplation; rather it's being preserved and revitalized as a dynamic urban area in which housing, cultural, and tourist elements coexist harmoniously.
El Vedado is the best area of modern Havana, one of the most coherent manifestations of contemporary urbanism. While there are damaged areas there, like in other parts of the city, it's the most coveted residential area for habaneros.
According to architect Mario Coyula, so much value is placed on Old Havana that there's a risk of thinking that the rest of the city doesn't have much to offer. For him, more than half of the city has architectural value given the various styles and trends from all eras.
"The essence of Havana is the concert that it puts on of its own volition, and the most important element is the scale—the rhythm that light and shadows play on its facades," adds Coyula. In his opinion, there are two emblematic buildings in the city: the Palace of the Captains General in Old Havana, and Las Ruinas restaurant, in Lenin Park, on the outskirts of the capital.
Havana is Cuba's main tourist destination—it's where you can find the big hotels, the glittering cabarets, the most famous restaurants, and a strip of beaches east of the city that stretches over ten kilometers of white and fine sand and crystal-clear ocean.
The city also excels at culture: it's a great mosaic where the Spanish and African influence combine to engender their own identity. About 40 first-rate museums open their doors here and Havana's international fairs and film, book, music, arts and ballet festivals attract specialists and curious people from all over the world. The university, founded in 1728, is very prestigious and its medical and scientific institutions enjoy recognition far beyond the island.
The sanctuaries of the three most revered saints by Cubans are in the capital: San Lázaro, patron saint of dogs and wooden crutches, the leper of miracles; Santa Bárbara, in the humble neighborhood of Párraga; and the Virgen de Regla, the black saint in the blue cloak who carries a white child in her arms. These deities are identified in the Santeria religion, respectively, as Babalú Ayé, Shangó, and Yemayá, mother of all orishas.
Havana, with its Santeria drum ceremonies and its coconut pieces thrown at random to read the future and other African rites. Where, sometimes, in the same house it's possible to find attributes of both Palo Monte and Santeria, and images of Christian deities.
Havana, of rumbas de cajón and leather sandals, of great carnival revelry and spontaneous neighborhood house parties.
Many claim that Havana is one of the most beautiful cities in the world. Ernest Hemingway, the famous American novelist who lived here during the final years of his life, said that only Venice and Paris surpassed the Cuban capital in beauty. It's possible. For now, we can say for sure that the light of the tropics, nights on the Malecón—the most popular and cosmopolitan place in the city—, and habaneros' friendly smiles, among other charms, win over visitors for years to come. The view of the city from El Morro at sunset is an unforgettable sight.
At the end of the sixteenth century, in view of its favorable geographical position, someone defined Havana well, calling it the "Key to the New World." The German savant, Alexander von Humboldt, whom Cubans consider the country's second discoverer, saw it as the most cheerful, picturesque and charming of cities. A poet once exalted Havana as a woman with three rival lovers: the sun, the sea and the sky. Another poet, after laying eyes on its portals and columns, its parks and squares and, above all, its forgotten and hidden corners, waxed on about the city of dreams, built of clarity and seafoam.
According to lore, the first mass was held and the first town hall was built in the shade of a ceiba tree on the northwest side of what would become the Plaza de Armas. El Templete, a monument dating from 1828, commemorates the founding act of the town.
In Afro-Cuban religions, the ceiba tree is sacred. Blacks coming from Africa as slaves entrusted their legend in it. For the believers, their ancestors, Catholic saints, and many spirits have settled in that tree over time. The ceiba is treated as a saint and cannot be cut, burned, or otherwise removed without permission from the orishas.
Legend has it that if you circle the ceiba tree at El Templete three times, you'll be granted whatever you wish for. This is the welcoming and generous spirit of Havana.
Gazes of the Black Woman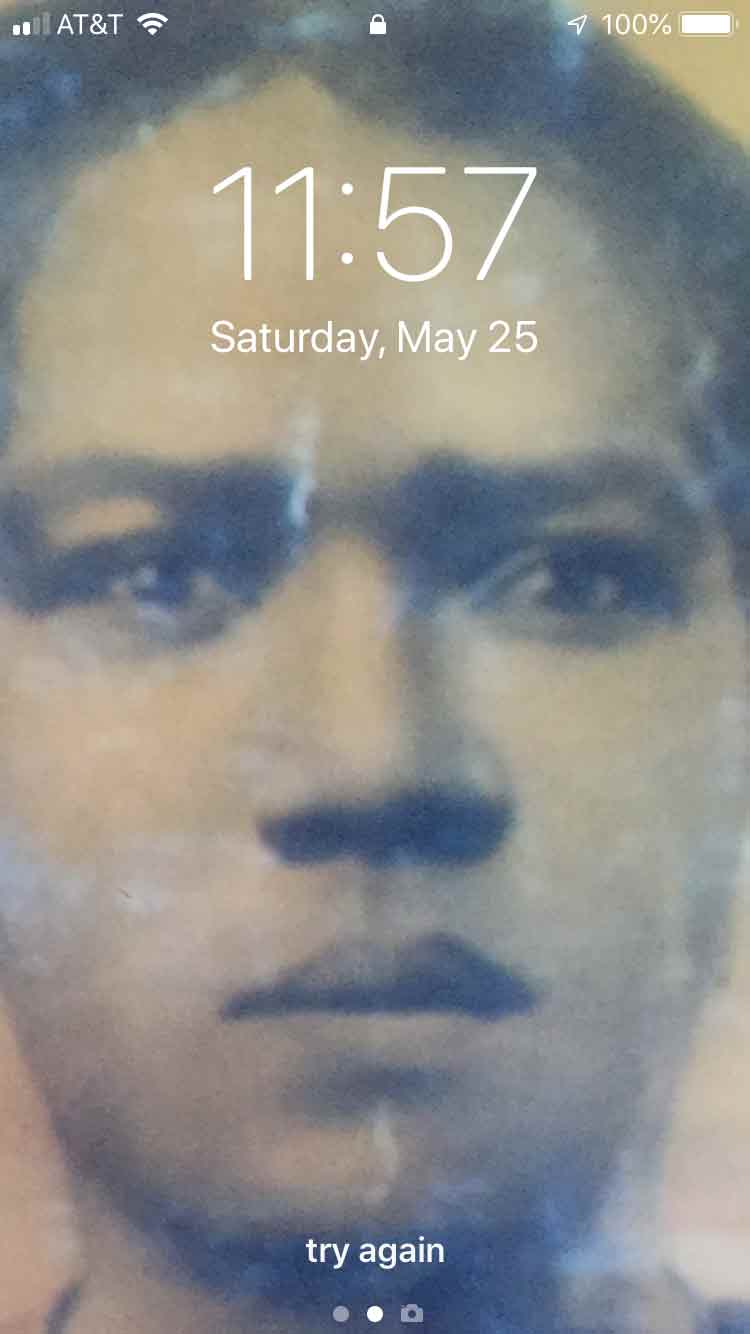 We think that we're the ones looking at her, but it's she, the young black woman, who gazes at us from the cover. Before sitting down to write, I wanted to know her name, because I refuse to propagate the anonymity in which black women are generally kept in the Western world. She's not a doll. She's not a fetish. She's beautiful, but she's not just a beautiful black woman either—that's not what defines her. I imagine her name is Isabel or Inés. Marta or Julia. In any case, a Spanish name, if she was born in Cuba. Her surnames also can orient the imagination toward towns, meadows, and vineyards in Spain. But there's much more than Hispanic heritage in this young woman. Her gaze, inviting us to open this magazine, shouts out that other, essential part of her existence, even if there's no trace of it in her still-unknown name. It's a gaze that allows us to look upon her with pleasure, but in the same gesture she returns the blow and fixes her gaze on us, as if questioning us. She wants us to know. She wants us to give her a name. Let's do it.
There's a gaze like that on my phone screen. It's of my great-great-grandmother, Cecilia Wilson, and it was taken at the end of the nineteenth century or the beginning of the twentieth century. Uncertainty dominates the history of people of African descent in the Americas: Precisely where in Africa were our ancestors kidnapped? What were their names, then? How did they live before being thrown into the slave ship in which they would cross the Atlantic to start their new lives as non-men, and non-women? Despite the unknown, I embrace the certainty that this photograph was taken so that my great-great-grandmother could look at me every time I turn on my phone. And so once again she recounts her story that I half-know: that the last enslaved person in my family was a very tall man dressed in white, who came from a Lucumí African tribe and lived somewhere on the eastern part of the island. One day he took to the woods bordering the river and never appeared again. There are no names, no places, no dates. However, generation after generation in the family we have believed this origin story because there's no other option — blacks in Cuba, in one way or another, we all come from outright violence, to being nothing more than objects for labor, pieces of ebony marked with a red-hot iron on a rib, a shoulder, an arm. And they were given Spanish names. We have no exact memory of the stories of the fugitive Lucumí that were told in my family, nor of any of our African ancestors. We do, however, have memories of the flesh; and from there out to the world, in our gaze.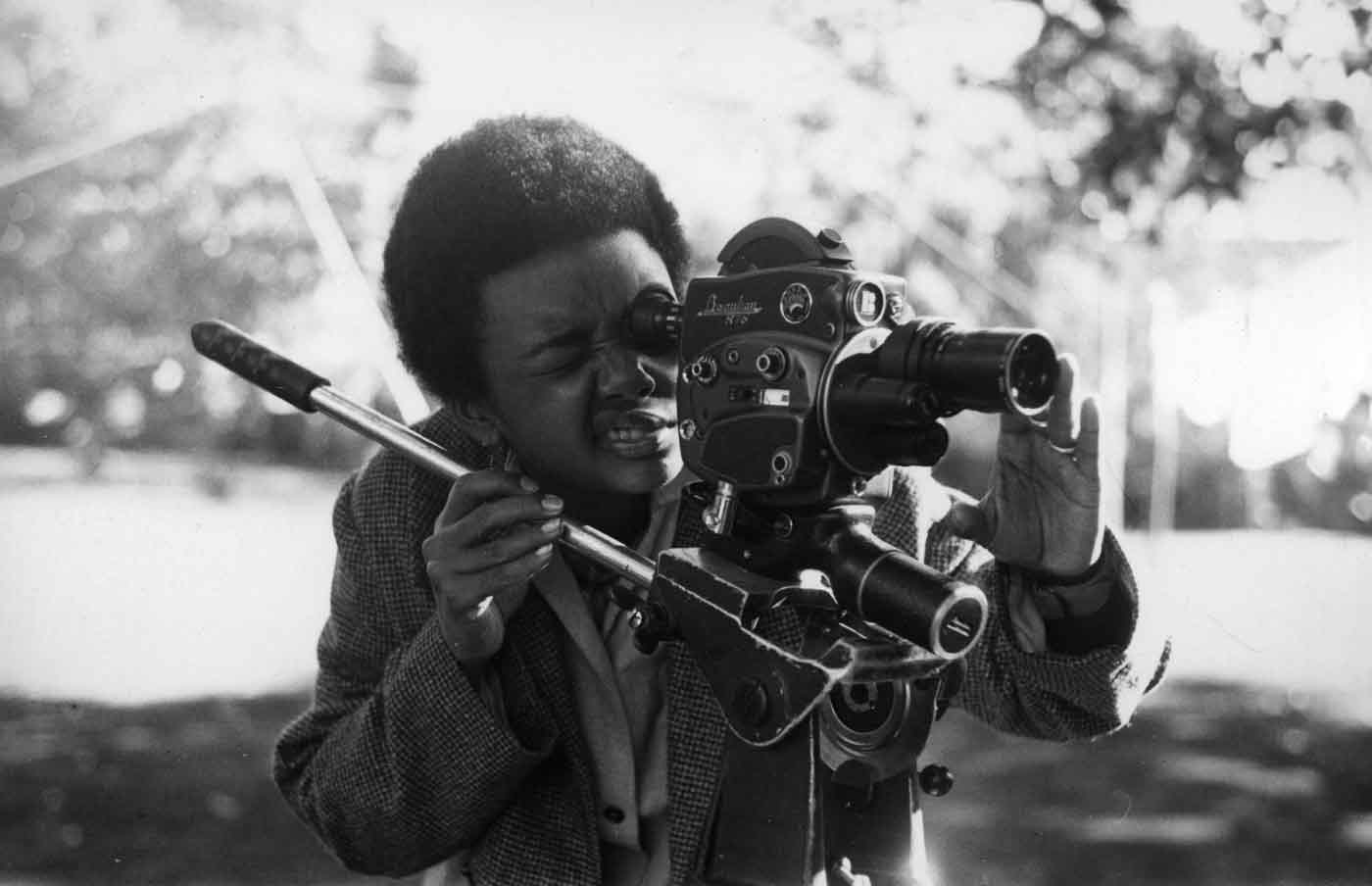 That former slave who escaped following the clamor of the river, travels to my era through my great-great-grandmother's gaze on my phone screen. From the past, her eyes propel me to the future. Each day they bring the strength that a black woman must rely on. This is our history.
Slavery was officially abolished in 1886, and in 1902 the Republic of Cuba was born, following to a great extent the legacy of José Martí, for whom "Man is more than white, more than mulatto, more than black." In reality, black Cubans, already citizens at the time, continued to be relegated to the same social inexistence and economic indigence suffered under slavery; and they had to fight for their civil rights from the early days of the Republic. Their demands would be silenced with blood; in 1912 President José Miguel Gómez ordered the killing of members of the Partido Independiente de Color and its supporters. It's estimated that between 2,000 and 6,000 blacks and mestizos were killed in just two months.
Toward mid-century, some theories that examined and confirmed the mestizo constitution of Cubans were consolidated: poet Nicolás Guillén introduced the notion of "Cuban color" when he presented his book Sóngoro cosongo in 1931 as "mulatto verses"; and in 1940 lawyer and ethnologist Fernando Ortiz developed the concept of transculturation, creating from the melting pot the myth par excellence of national miscegenation. During those years, black Cubans' efforts to attain certain political influence was also tenacious. Important union leaders appeared, such as Lázaro Peña, and intellectuals such as Rafael Serra and Gustavo Urrutia. The work of societies for black people —such as the Aponte and Atenas clubs in Santiago de Cuba and Havana— was also notable. They encouraged the formation of common civic and political fronts, from which to advocate for their rights.
The 1959 Revolution brought the implementation of policies that offered all Cubans, regardless of their race, equal access to health, education and culture, housing, and employment. Institutions were founded in the 1960s in which the various sectors of the population should be grouped — let's consider the Federation of Cuban Women, the Committees for the Defense of the Revolution, and clubs for workers and professionals. As a result, the structures that had previously organized institutional life were declared obsolete. Clubs for blacks were closed, because the equality of all Cubans had been officially proclaimed: only one identity, the revolutionary one, would prevail.
Nonetheless, racial inequality did not disappear altogether.
At that time, schools proliferated where young people would be molded like "malleable clay," aspiring to their emergence as "new men" as defined by Ernesto "Che" Guevara in 1965. Many of these centers were concentrated on a small island south of Havana called Isla de Pinos (renamed Isla de la Juventud in 1978). The first Cuban black filmmaker, Sara Gómez, arrived there, camera-in-hand, to shoot a documentary trilogy depicting the experiences of these young people. In one of them, Una isla para Miguel (1968), a scene in which Rafael, a young black man, denounces the persistence of racial prejudices within the revolutionary society, has remained anthological in Cuban cinema. Facing the camera, Rafael's gaze, like that of the young model on the cover, interrogates us, demanding action, a real change.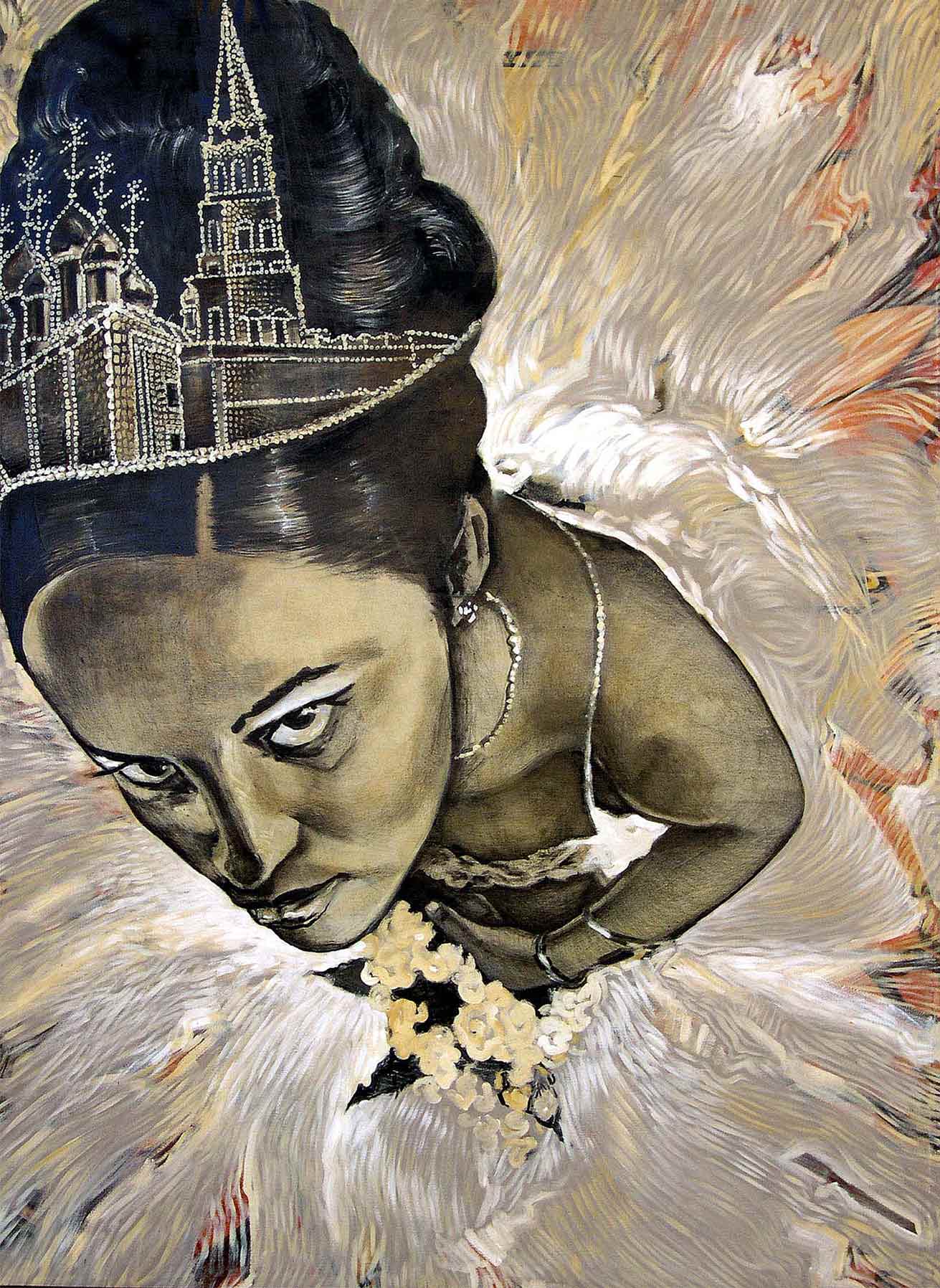 Sara Gómez is one of the maroons who never stopped fighting for social justice and who, even after her death, compels us to continue the battle. As does another great black Cuban artist, Belkis Ayón, whose work often recreated the founding myths of the Abakuá, a secret mutual aid society. From the Calabar region in West Africa comes the founding myth of the Abakuá, encoded with the discovery of the original secret —the voice of Tanze, the sacred fish— by Princess Sikan, then sacrificed and turned into a religious foundation. Since then, this society has remained closed to women, which naturally prevented Belkis Ayón from being privy to the perspective of a practitioner. Her pieces don't reveal to us the Abakuá liturgical secret but the representation of the condition of the secret. She uses minimalist silhouettes barely revealing generic belonging, in which what's essential is often a gaze. Furthermore, the figures lack mouths: they can't speak. Only a thick mystery inhabits them, advancing from the hollow of the gaze towards the spectator, provoking restlessness.
Sometimes, a gaze is not even necessary. Artist María Magdalena Campos-Pons keeps her eyes closed in the polaroid series that comprise one of the pieces from When I Am Not Here, estoy allá. This message is written on her torso: "Identity Could Be a Tragedy"; but the image progressively disappears under a white spot, until it disappears almost completely in the last photo. Spectators asks themselves, what could be that "here" and "allá" (there)? — her native Cuba, the United States where the artist has lived, or Africa, which is also part of her history? The tragedy derives from the impossibility of identity, which never fully expresses everything we are.
It's impossible to grasp the experiences of black Cuban women within a simple image, to catalog them all under an identity label. That is why we fall into a whirlwind from whose background we are absorbed by the grim look of the "Quinceañera con Kremlin," where artist Gertrudis Rivalta alludes to a more recent reality: Cuba after the collapse of the socialist system in Eastern Europe, in the 1990s. The disappearance of economic support from the socialist bloc countries led to an acute crisis on the island, known as the "Special Period." Since then, economic difficulties and the transformations of Cuban society have increased racial inequality, making visible a phenomenon previously circumscribed to private or family spheres. Today, the rare presence of black Cubans in spaces where the most privileged groups usually gather, attests to the undeniable existence of these inequalities.
If in the urgent daily survival there are few pathways open to the majority of blacks, we also have an invaluable capital in our maroon tradition. The maroons emancipate themselves, they don't wait for anyone to come set them free. In the woods, they find a way to survive and defend their freedom, using whatever tools and knowledge they find along the way. They invent their own modes of subsistence.
This maronage is often transmitted by black women, from mothers to daughters, using means never mentioned in history textbooks or in famous speeches. Time and again we have sustained the home given the traditional occupations allowed to black women. María Magdalena Campos-Pons alludes to those women in "Spoken Softly with Mama," when she reproduces old carbon plates on glass, while the artist's ancestors seem to observe us from the bottom of the installation —always that same gaze— through photos projected on ironing boards.
The maroons continue to use whatever they find within their reach — not just to survive, but to strive. Artist Susana Pilar Delahante Matienzo created the character of Flor Elena as an avatar in the game Second Life, where she is a financial dominator (Findom). Her image was presented at the 2015 Venice Biennale in the piece "Dominio inmaterial." The artist was able to travel there thanks to the virtual slaves of Flor Elena, who provided the funds to buy a plane ticket. The black Flor Elena, a virtual character, then had an impact on the real life of its creator, also black. Without a doubt, maroon methods. But the action is right-on; and its power, inescapable. Just like the nameless young black woman's gaze on the cover, from which we can't escape.
13th Havana Biennial: In Search of the Possible
The thirteenth edition of the Havana Biennial, the most important visual arts happening on the island, will be held from April 12 to May 12, with the title La construcción de lo posible (The Construction of the Possible).
Founded in 1984 with the aim of researching, theorizing, and positioning the arts of the so-called Global South —an update on the term Third World— the Biennial not only meant an opening for Cuban art, but also an alternative and legitimizing space for the artistic practices of the Caribbean, Latin America, Africa, and Asia. In recent years it has opened to other regions of the world, and has become an international benchmark.
At its start the Biennial had an open call and was a contest; starting with its third iteration, the prizes and country divisions were eliminated and the artistic selection was made based on curatorial axes related to problems of the Global South, such as: the coexistence of the traditional and the contemporary; globalization; art and its relationship to life; individuals and their memories; migration; indigenous peoples' knowledge systems; and social imaginaries.
The thirteenth edition has challenged itself to enhance the transformational nature of art. In the face of a contemporary climate defined by armed conflicts, migration, violence, economic crises, and environmental deterioration, seeking solutions from different perspectives becomes a priority. So the primary focus of this Biennial is, from a base of artistic production, stimulating new models of coexistence, forms of community living, and networks of solidarity.
With each Biennial, Havana becomes a great cultural corridor, allowing for interaction between artists, curators, theorists, managers, and the public. Furthermore, it extends its reach beyond the visual arts, also promoting a close dialogue with music, dance, and literature. This year, its culmination will be a tribute to the "Wonder City" of Havana on the 500th anniversary of its founding.
The Biennial will convene around 200 artists from more than 50 countries, approximately 70 of whom are Cuban artists, including National Visual Arts Award winners Manuel Mendive, Roberto Fabelo, José Villa Soberón, René Francisco, Eduardo Ponjuán, Pedro de Oraá, José Manuel Fors, José Ángel Toirac, and Pedro Pablo Oliva. Exhibitions will be hosted at the Wifredo Lam Contemporary Art Center, the National Council of Visual Arts, the Office of the City Historian, Pabellón Cuba, the National Museum of Fine Arts, the University of the Arts (Instituto Superior de Arte), the José Martí National Library and the Villa Manuela Gallery at the Union of Writers and Artists of Cuba (UNEAC), as well as in public spaces throughout the capital.
One of the novelties of this Biennial will be its expansion to other provinces: in Pinar del Río, the Farmacia project, directed by Juan Carlos Rodríguez; in Matanzas, Ríos intermitentes by María Magdalena Campos; in Cienfuegos, the collective exhibition Mar adentro; and, in Camagüey, the International Video Art Festival.
In Havana, the event's artistic map transcends institutional sites, flooding the entire city with art. Thanks to the third edition of Detrás del muro (Behind the Wall), six kilometers of the Malecón seawall will become a huge gallery. With more than 70 invited artists, passers-by can enjoy the multisensory experience in which all kinds of art are mixed with the sea breeze, tropical heat, and urban soundscape.
The Línea Street Cultural Corridor, under the direction of architect Vilma Bartolomé, is one of the most ambitious ideas: to revitalize the popular artery in the El Vedado neighborhood, beginning from the rescue of historical-cultural heritage, along with graphic interventions in the streets and buildings and updates to street fixtures.
Another Biennial offering is the Taller Chullima, coordinated by Cuban artist Wilfredo Prieto. His studio, an old shipyard on the banks of the Almendares River, will be a meeting point for creators from Mexico, Brazil, Austria, and Spain.
On this occasion the theoretical program —one of the most important aspects of the Biennial— has been organized by the Department of Art History at the University of Havana. The conferences, conversations, and exchanges with Cuban and foreign academics, essayists, and curators in previous biennials have enabled critical thinking about contemporary artistic practices, especially those carried out in the Global South and its diaspora.
This 2019 Biennial promotes art as a living event, where creation and life merge. The broadening of the event to parks, streets, and neighborhoods makes it possible to infuse an aesthetic experience into everyday life. It also provides a special opportunity to enjoy the unique vistas of 1950s-era cars and the baroque, art deco, and eclectic buildings that coexist with contemporary art.
Over its 35 years the Biennial has sought to create alternative modes for the circulation and consumption of art, which go beyond white gallery spaces and the mainstream market. It has been set up as a space for dialogue and reflections for both insiders and outsiders, a bridge between artists, critics, and academics from multiple geographies. Undoubtedly, it is a kind of creative laboratory for implementing new cartographies and alternatives for the construction of the possible.
(Español) Por el buen camino
Cuba's most valued asset: its people
It's already been a year since the so-called D17, a transcendental day in which the governments of the United States and Cuba announced to the world the decision to reestablish diplomatic relations and move forward in a process of normalization that leaves behind the embargo and hostility. Today the island's market looks very interesting for US investors and businesspeople.
The University of Pennsylvania and Momentum, [email protected], in collaboration with OnCuba, organized last November a four-day trip for US businesspeople as part of the Knowledge Mission, an initiative to explore investment possibilities on the island.
Wharton has coordinated an important conference series on Cuba in which I have participated as a lecturer: the Cuba Opportunity Summit, the US-Cuba Corporate Counsel Summit, and the Infrastructure, Finances and Investment in Cuba Summit.
I had already told my friends about Wharton and Momentum, that it was indispensable for the participants and protagonists of these conferences to visit Cuba. One cannot speak seriously about a country and even less about possibilities and intentions to invest in it without getting to know it, take it in, exchange with its people. It is necessary to understand who we are as a nation, as a people, our culture, idiosyncrasy and to have contacts and talks with officials, especially with those in charge of carrying out the economic reforms and with those responsible for foreign investment.
Wharton listened and came to Cuba with a group of executives, businesspeople, investors and representatives of some of the most important US companies. I had the opportunity of accompanying them during the entire trip and during the intense meetings, getting to know them – I already knew the majority -, interacting, observing them while they got to understand Cuba. After almost a week I saw they were convinced about some fundamental things:
That it is not a question of arrogance when we say that Cuba is a marvelous, useful, fertile country in every sense. That, as I have said many times, there are countless opportunities. But Cuba is a country with very peculiar characteristics where, for example, money has less value than trust; and trust and human relations are vital to bring to fruition an investment endeavor. That a harsh and real embargo exists – they had no idea about the consequences -, with a harsh and real impact not only on macroeconomics but also on those who are worth the most: the Cuban family.
In my opinion, the in-depth knowledge acquired by these businesspeople after this visit to the island was the most important "asset" – speaking in accounting terms -, the "essential value" for the opportunities, is and will be the persons in Cuba, the people, the protagonists of the changes.
Cuba: Five Topics Worth Talking About in 2019
This new year brings several important issues in Cuba to the fore. Here are five topics that will presumably be covered extensively in the media and on the streets in the next twelve months.
1. Constitutional Reform
After months of debates and controversies, 2019 should be the year in which Cuba approves its new Constitution. Or not.
The future Magna Carta—which does not anticipate a change in the Cuban political system and follows the guidelines of the economic reforms undertaken on the island in recent years during the presidency of Raúl Castro—will be brought to vote on February 24.
Through the referendum, Cubans will decide whether to endorse or reject the text that was unanimously approved by the National Assembly of Cuba on December 22, after a process of popular consultation involving almost 9 million people, including Cuban émigrés for the first time.
Voters will answer a single question: "Do you ratify the new Constitution of the Republic?" If the "yes" vote that the Cuban government is putting forth wins, the Island will have a new Constitution to replace the current one, which was approved in 1976 and modified several times since then.
It could come into effect on April 10, following a petition by several deputies and meant to coincide with the 150th anniversary of the approval of Cuba's first Magna Carta put forth by the island's independence leaders who fought for liberation from Spanish rule.
If it is not ratified, however, it would open a period of uncertainty during which the next steps would not be entirely clear. In that case, the current Constitution dating back to 1976 and with several subsequent reforms, would be upheld, at least for the time being.
2. The Economy, Again
2019 does not promise to be an easy year for the bedraggled Cuban economy. President Miguel Díaz-Canel said at the end of 2018 that "the economic battle" will continue to be "the fundamental and also the most complex task" for Cuba, and that this year will be one of "organization" (ordenamiento). Priority will be given to paying off debts that the government has accumulated, over obtaining new lines of credit.
In line with Diaz-Canel, Cuban Minister of Economy and Planning Alejandro Gil called for "enhancing efficiency and productivity" in his last speech of 2018 at the National Assembly, where he assured that the island has the potential to grow by "adjusting available resources" and avoiding greater external indebtedness.
Gil predicted a GDP increase of 1.5%, higher than 2018's 1.2%—according to data from the Cuban government—but to achieve it he said that a better investment process will be necessary, including better use of productive capacities and export diversification. Not an easy task for an economy burdened by internal obstacles, idleness, and inefficiencies, in addition to the effects of the U.S. embargo.
It will also be necessary to see how much the private sector can take off given the new regulations as of December 2018, and what it is capable of contributing to the Cuban economy as a whole, despite endemic impediments such as the lack of a wholesale market and the impossibility of large-scale importation.
3. US-Cuban Relations: Stand-by or Rollback?
Although 2018 ended on a less-tense note given the agreement between Cuba and Major League Baseball (MLB)—allowing Cuban players to legally play in American baseball leagues—and the approval of the U.S. farm bill Cuban trade provision, this new year does not exactly augur hope for bilateral relations.
Cuba is not a priority on the current U.S. government's agenda, but when it does arise, it is not cause for celebration. In addition to maintaining the embargo and the hostile discourse in Washington—and the corresponding response by Havana—the measures taken by Donald J. Trump in his two years in the White House have put the brakes on the approach put forth by Obama and Raul Castro, and have been a bucket of cold water for those who are pro-engagement.
But in the coming months the situation could worsen, at least according to some analysts' predictions, because 2019 is a pre-election year.
Seeking votes in Florida, Trump could increase restrictions on travel by Americans to Cuba and include more Cuban hotels and entities on the "black list" of places prohibited for US citizens who visit the island.
The blow could even affect the historic agreement between the Cuban Baseball Federation and the MLB, an agreement that Senator Marco Rubio and other politicians opposed to rapprochement with Cuba have already threatened to torpedo.
4. The 5 Million Tourists
Cuba waited for them in 2018, but they did not come. After a first semester with a fall of 6.5%, last year's tourism forecasts were reduced by the Cuban Ministry of Tourism (MINTUR), which deployed an intense campaign to reverse the situation in the subsequent months and, above all, to make the expected jump in 2019.
In 2018, the Island received more than 4.7 million visitors, a new record, with Canada once again the primary market. Cruise ships provided a buoyant increase in arrivals—mainly to the ports of Havana, Santiago and Cienfuegos—and allowed Americans to circumvent the Trump administration's measures against travel to Cuba.
For 2019, MINTUR has an ambitious plan: 5.1 million visitors, more than 5,000 new rooms throughout the island, and more cruise trips. In addition, it foresees diversification with a marketing of Cuba beyond "sun and beach," with the promotion of ecotourism, health tourism and major events as emerging modalities, the latter mainly in Havana, which will celebrate 500 years since its founding and will host the 39th International Tourism Fair (FitCuba 2019).
But these objectives are not enough. The increase in tourists must be coherently accompanied by another more important one: income. Only then can tourism boast of being the locomotive that the Cuban economy needs.
5. Five Centuries of Havana
Havana will turn 500 on November 16, 2019, following the tradition of commemorating the founding of the city at its current site and not at its first settlement, on the south coast of the island. With this, Havana will be the last of Cuba's seven founding townships to celebrate its half-millennium.
The Cuban capital is already in countdown mode and launched a campaign in 2018 led by the Office of the Historian and the municipal government, including construction, and social and cultural activities throughout the year.
Restoration of buildings and emblematic streets, celebrations and cultural events, and construction of new houses and hotels, are all part of the program, which will culminate in the celebration of the anniversary in November, at which the King and Queen of Spain are expected.
Although it is impossible to erase the many problems accumulated by the city over the years in just a few months—construction, sanitation, transportation, lighting—Dr. Eusebio Leal, Official Historian of the City of Havana, called upon Cubans to take advantage of the anniversary's momentum to consider the 500 years not as a goal but as an opportunity to continue working to "change the face of Havana."
Whether or not that is fulfilled, from now through November much will be said about the five centuries of the beautiful Cuban capital.
Cuba's unique appeal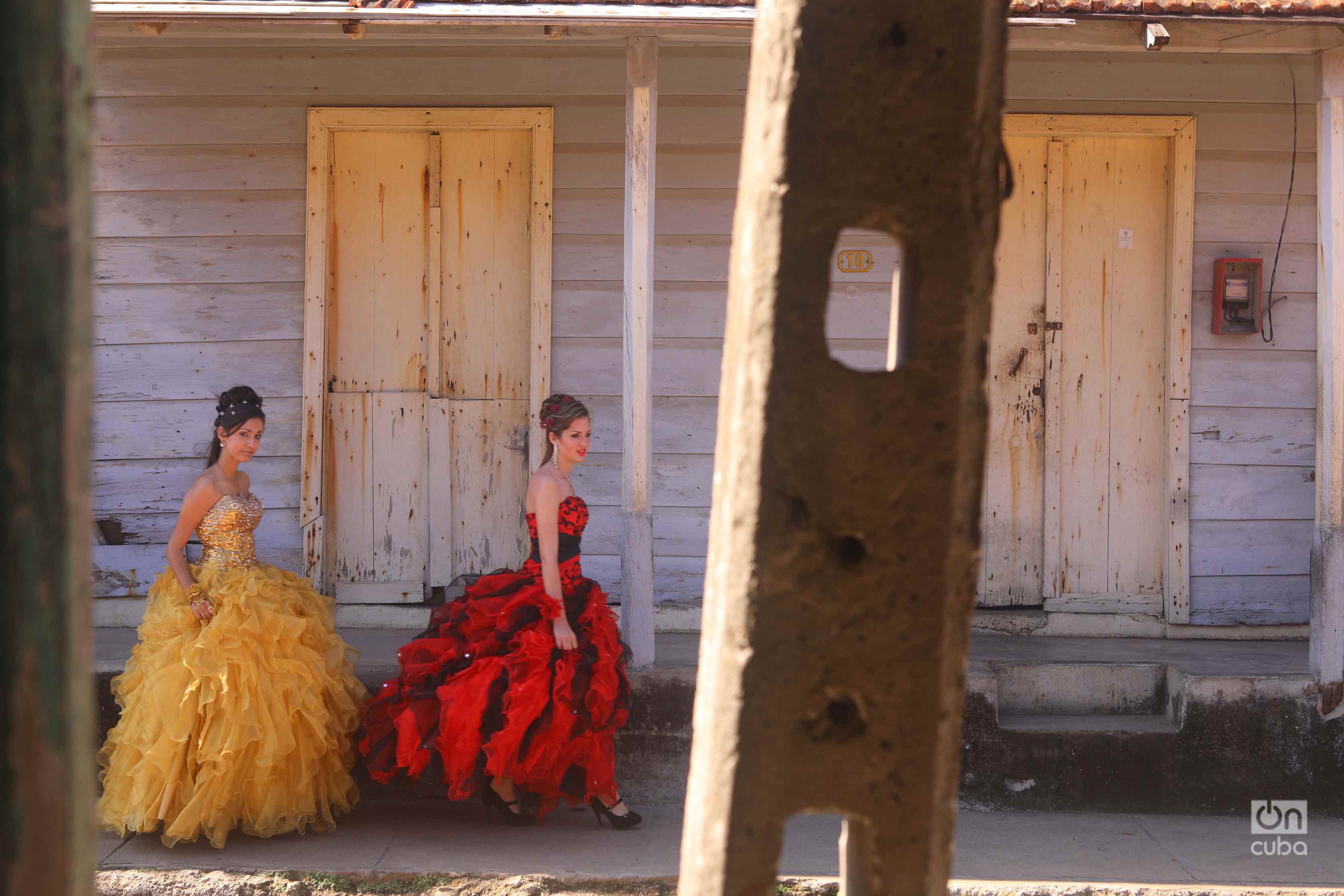 Why this tiny island captivates so many different people?
"Every time I go to Cuba, I come back sounding like a tourist brochure. I bore my friends by counting the ways I love the improbable idyll," essayist Pico Iyer once wrote. I know how he feels. This troubled, iconoclastic island of tropical charms has haunted me like a sweet dream for three decades.
The potency of Cuba's appeal is owed to a quality that "runs deeper than the stuff of which travel brochures are made. It is irresistible and intangible," notes Juliet Barclay. —Arnold Samuelson recalled his first visit to Havana in 1934: "everything you have seen before is forgotten, everything you see and hear then being so strange you feel… as if you have died and come to life in a different world." The city's ethereal mood, even more pronounced today, finds its way into novels. "I wake up feeling different, like something inside me is changing, something chemical and irreversible. There's a magic here working its way through my veins," says Pilar, a Cuban-American character in Cristina García's novel Dreaming in Cuban.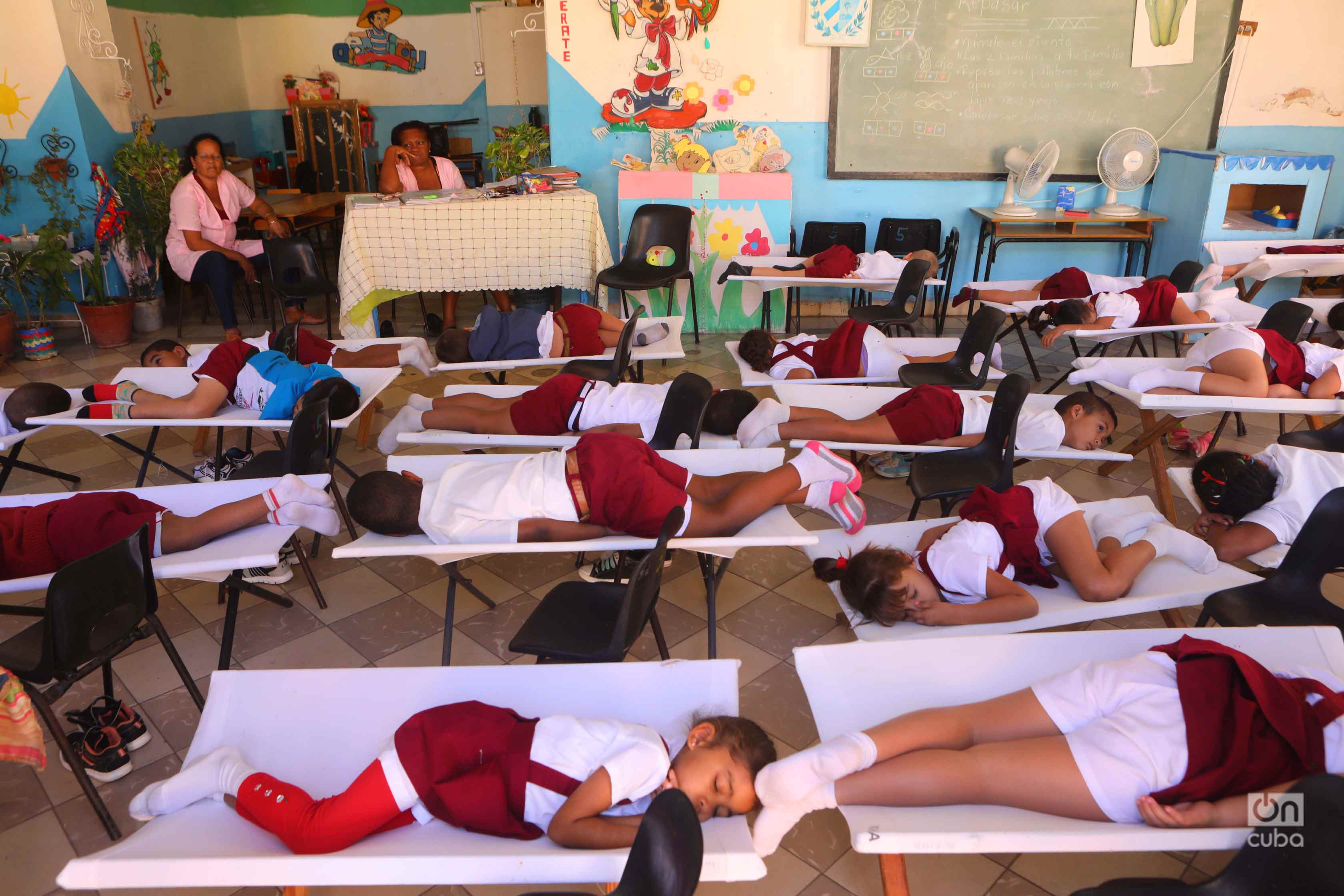 Virtually every North American I know who's been to Cuba has returned home beguiled, and to a degree that few other destinations inspire. This despite six decades of negative portrayal by U.S. administrations and embittered objectors propagating delusions like dark hot-house orchids. Regrettably, Cuba is all that they say it is… and yet, in its own cryptic way, none of those things!
Explaining Cuba's unique appeal is like explaining the magic of sex to a virgin. Barclay had it right. It can't be seen, touched or photographed, although the physical backdrop—the tangible—is integral to the visitor's emotive experience.
Your first reaction is of being caught in a surreal 1950s time warp. Fading signs advertising Hotpoint and Singer conjure the decadent decades when Cuba was a virtual colony of the United States. High-finned, voluptuous dowagers from the heyday of Detroit are everywhere, too: chrome-laden DeSotos, corpulent Buicks, stylish Plymouth Furies and other relics of 1950s ostentation, when American cars reflected the Hollywood zeitgeist of excessive wealth, fantasy, gaudiness, and sex with which Havana was at that time synonymous. All the glamor of an abandoned operatic stage set is there, patinated by age.
Strolling Havana's streets you sense you are living inside a romantic thriller. You don't want to sleep for fear of missing a vital experience. Before the Revolution, Havana was a place of intrigue and tawdry romance. Batista's Babylon offered a tropical buffet of sin. Spies and conspirators lurked in the shadows. It's still laced with sharp edges and sinister shadows. The whiffthe intimate of liaison, of conspiracy—is still in the air. (Though less so now than in 1992, when I first traveled to Cuba.)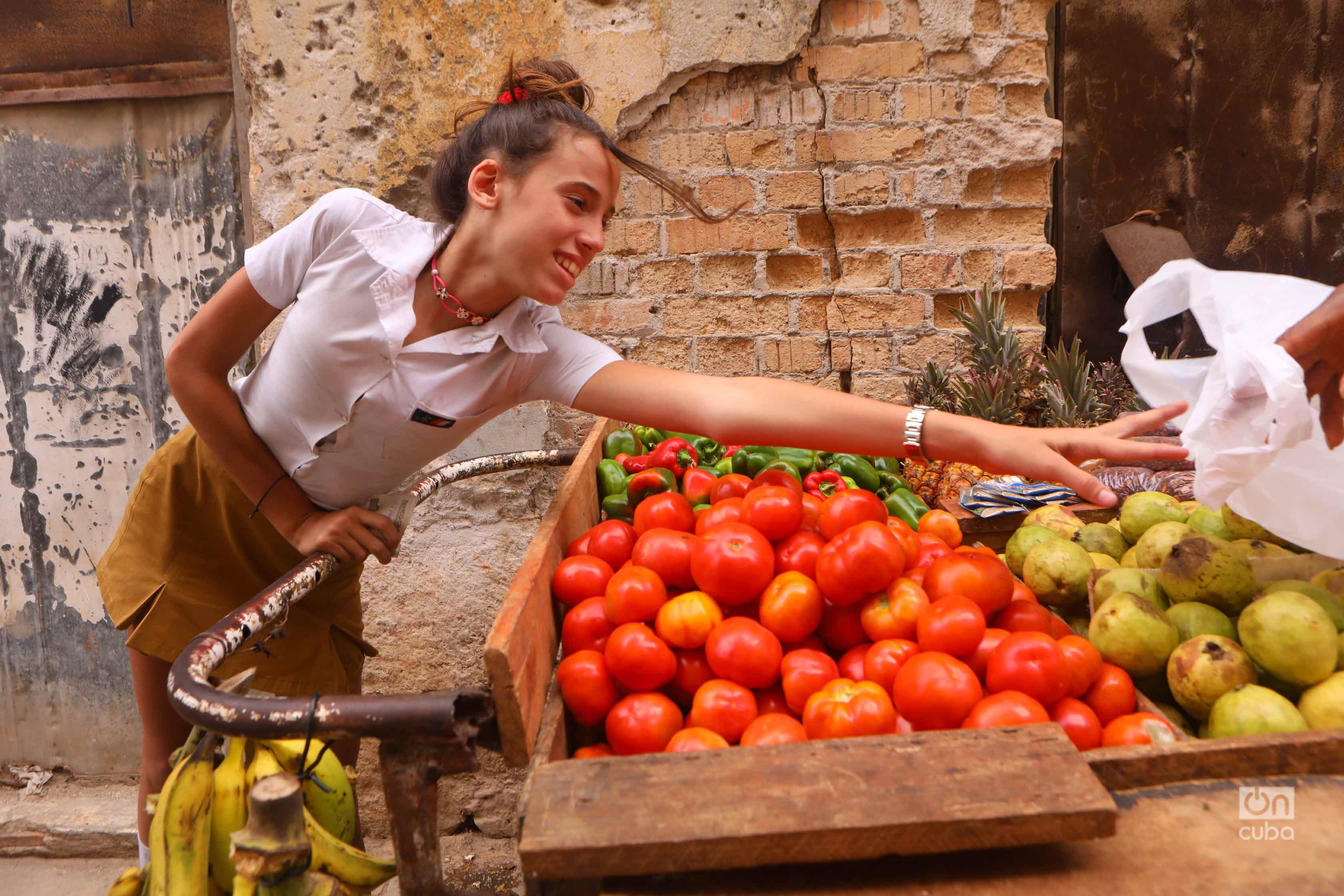 There's a little bit of Narnia to Cuba, and plenty of Alice in Wonderland. What sends visitors into flights of ecstasy is their sensation of having stumbled upon a bewitchingly otherworldly domain. Sure, you're only 90 miles from the neon-lit malls and McDonalds of Florida, but you've crossed an arcane threshold to discover an unexpectedly haunting realm full of eccentricity, eroticism, and enigma. As soon as you step from the plane, you succumb to the fervid isle's Delphic allure. It's impossible to resist its mysteries and contradictions.
I first arrived by sea at night, like the smuggled human freight in Ernest Hemingway's To Have and Have Not. Come dawn, I leaned against the rail with the wind whipping my hair as we passed beneath an imposing castle looming over the harbor entrance. Winston Churchill had felt "delirious yet tumultuous" as he approached Havana by sea in 1895. "Here was a place where anything might happen. Here was a place where something would certainly happen." I, too, felt a welling sense of possibility and adventure, almost sexual in its intensity.
Seduction comes quickly in Cuba. Often, quite literally. "Dark-eyed Stellas light their fellas' panatelas," songwriter Irving Berlin penned of Havana, although seduction is a national pastime enjoyed by both sexes. It is the free expression of a "high-spirited people confined in a politically authoritarian world," noted Argentinian journalist Jacobo Timerman. For visitors, the joyous eroticism—part of a broader contagious gaiety—that pervades Cuban life is titillating, liberating, and luring in equal measure.
The Revolution has equalized the sexes to a far greater degree compared to the UK and, especially, the USA. In many ways, Cuba is leagues ahead in our age of political correctness. And yet… Cubans appears deliciously, defiantly démodé in ways visitors least expect.
Life here seems a paradox. Socialism and sensuality. Caribbean communism. Cuba is, after all, a tropical nation—and Latin at that. Nightclubs are easy to find, throbbing with sounds from jazz and reggaeton to son and salsa. Hints of Havana's old sauciness linger on, too, at cabarets such as Tropicana, the prerevolutionary open-air extravaganza now in its eighth decade of stiletto-heeled paganism.
While most Cubans lack the money for such venues, they're inordinately rich in spirit, kindness, and social bonding… a reminder that life can appear fuller when you have fewer things. A reminder of what, above all, I so love and admire about Cubans and Cuban community.
I cherish how they wear their hearts and their lives on their sleeves. How they look you in the eye and engage you directly. Boldly self-assured, there's no reserve. No sense of being judged. Black, white, and every shade in between live harmoniously as equals with self-assured ease. It's uplifting. And forget the insularity of the USA's concept of "a man's house is his castle." An average of fifteen non-family members enter any one Cuban home each day! Doors and windows are flung open so that Cubans live their lives in full view, tempting you to peer in through the rejas—grills—the way one is irresistibly drawn to sneak a glance when the neighbors forgetfully leave their drapes open at home. Even the shutters of the hogar materno, the local maternity home, are wide open, revealing nine-months-pregnant women in nightgowns lounging on beds, nursing swollen bellies while paddle fans stir the air. You feel like a voyeur on the set of a Fellini movie.
Throughout Cuba, women sit on door stoops or pull their sillones (rockers) onto the sidewalks to share the day's gossip… the men drag tables into the street and play dominoes shirtless… and laughing, happy children play freely outdoors, reminding James Mitchener of "a meadow of flowers. Well nourished, well shod and clothed, they were the permanent face of the land."
Then there's the resourcefulness, ingenuity, and indefatigable good humor in the face of persistent shortages, lamentable decay, and unsettling sorrows. There's a beauty in the Cubans' non-materialist innocence (though that is rapidly changing), and the fun-loving way they turn adversity on its ear, eliciting simple pleasures out of thin air, swigging tragos of añejo rum, dancing hip-swiveling, groin-to-groin rumbas at impromptu cumbanchas (street parties). Everywhere you go you're surrounded by sexy rhythms. As you walk down the street, Cubans you do not know will urge you to join in. The music is cranked up until you think the beer bottles will get up and dance. Friends and neighbors arrive, take your hand, and kiss your cheeks. You're pulled bodily into the street to dance. It's the same all over the island. Cubans you've met moments before embrace you, call you amigo, and invite you into their homes. You're fêted with human goodness with no expectation of reciprocity.
It's hard to believe that the U.S. government's Trading with the Enemy Act is directed at these genteel and generous people. How often have I teared up and cried, dancing with the enemy, as it were?
All you have to do is ask!
Cuisine Joins the Alluring Handbook of the Tourist Boom on the Island
Tonight nothing will save Miguel Roldán from bad manners. He will literally suck his fingers after having wolfed down the last garlic bread roll with butter with which he cleans the plate of lobster, whose sauce is magnified with an exquisite Chilean white wine.
"This here can stand alongside what there is over there," he says, after enduring the last of an opulent experience.
We open the map. Here is La moneda cubana Restaurant in colonial Havana, and over there, New York, the city where Roldán has been living for more than 20 years after evading the dangers of several borders, taking courses in gastronomy y becoming a gourmet bordering on obesity.
Like many others, Roldán is impressed with his incursions to paladares recommended by friends or Internet portals. "When I left in 1994 there wasn't glimpse of offers. They were very few and almost all were state-run," he comments to OnCuba Travel.
A BABEL OF FLAVORS
Almost from one day to the other, the explosion of private restaurants has turned Havana into a Babel of flavors. Ergo, also of cultures. And beyond. Its standards have been climbing the degrees of demands. Now the long-standing, the extravagant and the capricious – Roldán is a summary of all of them – can have a bit of luck and feel like at home. Vegans and vegetarians the same, although still at a lower rate than the omnivorous.
There's more: a bit of modernity in the re-functionalization of the spaces, all of them local. As a rule, in the hands of designers, visual artists and construction workers, the details are seen to, an exercise of expertise and refinement absent for decades in the urban landscape.
LA MONEDA CUBANA'S LUCKY CHARM
A few meters from the baroque Havana cathedral, La moneda cubana Restaurant is famous among U.S. cruise passengers. When they finish their walking tour they are a throng of travelers with ferocious appetites invading the former store of provisions and liquor that met the demands of the travelers from the port in the early 20th century.
The restaurant is elegant, efficient, methodical. Impeccable in its pace, in one hour it is capable of assimilating up to 250 guests from the starter to the dessert. Even if some of them are lactose or gluten intolerant or vegans and vegetarians.
José Alfredo Pedroso, head of service of La moneda cubana, a robust young mestizo, manages the technical tips in English, French, German and Russian and he studied gastronomy and has experience as a waiter. He proudly shows the marble shelf where the eight distinctions awarded to the house rest, among them London's 2013 International Quality Crown Award and the New York 2014 International Quality Summit Award. The last one, the Geneva International Star for Quality, was awarded a few years ago.
"We have a very typical Cuban menu," he certifies. "Pork pot roast, shredded meet Cuban style, roast chicken and the classical black beans or rice and beans cooked together and the fried plantain or yucca with garlic and oil-based sauce. Also gourmet haute cuisine fish, octopus, seafood dishes and famous dishes from some countries."
That plasticity and sophistication of the gastronomic services amazes, captivates and raises the prestige of the Cuba destination placing a miscellaneous culinary offer in the pituitaries of millions of tourists.
SUSHI AND AN EXTENSIVE GEOGRAPHY
In the capital's metropolitan area, the culinary cartography covers several continents and in some places there are chefs native to the country in question. Thus clients can partake of, among others, Arab, Brazilian, Californian, Chinese, Korean, Scandinavian, Indian, Slavic, Iranian, French, Lebanese, Peruvian, Russian, Italian and Japanese food.
In relation to the latter, there are options. Located on one of El Vedado's streets, the sober Fuumiyaky is a sequela of another similar one owned by the Tejeiro family, the Pp's Teppanyaki.
"The idea was my uncle's, who lived many years in Japan and had knowledge of the country's cuisine and culture," says Israel Tejeiro, owner and chef of the Fuumiyaky.
With cheaper prices than its similar ones in Europe or the United States, the Fuumiyaky attracts a clientele comprising the staff of the Japanese embassy, Chinese and Vietnamese businesspeople on the island, and Cubans curious to see how a teppanyaki table functions – the clients observe the entire preparation and cooking process of the dish on an iron grill -, or taste the sushi after watching Japanese films and series.
"There are days in which we bring out season dishes combining Cuban cuisine with the Japanese, making some fusions for the not too risqué public," says the young chef, who doesn't stop looking for Japanese culinary literature to be up to date.
Like many paladar owners, the absence until now of a products and supplies wholesale market is still the principal reproach and the principal demand, since commercial imports by private individuals is forbidden.
RESCUING THE TRADITION
For Michael Y. Park, from the New York Times, "At first glance, the problem wouldn't seem to be a shortage of places to eat…from Spanish-style seafood to Japanese sushi, reflecting the desires of a public with an increasingly cosmopolitan palate."
As Cubans would say, Park discovered lukewarm water. There are antecedents that today's exquisitenesses did not come out of a magic show's top hat. In the Havana of the 1940s and 1950s, there existed restaurants that were more than capable of having someone get on a plane in Caracas, Mexico D.F. or New York to exclusively quench their appetites.
"That can be rescued," journalist and historian of Cuban customs Ciro Bianchi hopefully bets. He recognized that, out of the profusion of paladares, more than half a thousand in Havana, "in the long run only the best will remain," since the economic Darwinism will take care of sifting them.
HEROES AND VILLAINS
Is Cuban food being respected or forged in these paladares?
"There are all kinds of things," responds Bianchi and he extolls the rescue of traditional dishes thanks to many of those restaurants. Visited by the Obamas during their stay in Cuba in the spring of 2016, San Cristóbal, for example, "has brought back dishes from Cuban cuisine that were actually lost or forgotten."
By filling a "void in national gastronomy," according to Bianchi, these services have been sealing the deficits in culinary offers of a tourist industry that demands a great deal of specialization and that started out, in the late 1980s, still wounded by ideological iconoclasms.
"When the revolution triumphed we wanted to erase everything from the past and we even threw out our hotel menus. Together with this we wanted to disappear that Cuban food established in the books," argues Silvia Mayra Gómez Fariñas.
Author of some ten published cooking books, among them La comida china en Cuba, written with Sino-American writer Jen Lin-Liu, this agriculturist is all passion when she defends the island's gastronomic heritage, inherited from Spanish, French, Chinese and African cuisines and which has resulted in a charming miscegenation that many still don't know, look down on or distort.
"The Manual del cocinero A has 36 bibliographic references and none of them are Cuban…. You graduate cooking foreign food, not the traditional Cuban food," complains the activist who has been involved in many academic controversies with executives of the Federation of Culinary Associations of the Republic of Cuba, of which she is also a member.
Another of the nonconformists is a great gourmet of the old guard: 78-year-old writer Reynaldo González.
"With the successive crises and shortages, the culinary culture has been greatly depreciated with improvised attitudes and with remedies instead of recipes," the winner of the 2003 National Prize for Literature says in a telephone conversation with OnCuba Travel.
An erudite in everything he talks about and writes, González affirms that the term resolve has become "a sort of talisman of Cuban popular culture" and that, extrapolating cuisine, those involved "resolve meals that resemble traditional recipes."
The bad practices are shared by Cubans on the island as well as those abroad. "I'm always amazed, in restaurants of Cubans abroad, by the amount of condiments that are not proper of the dish, to show an overabundance. That disorder has contaminated many paladares, but also the food offered by the state-run restaurants, which are empty."
In 1999, Casa de las Américas' publishing house brought out Échale salsita. Comida Tradicional Cubana, a book of recipes written by González, who had among his best friends Nitza Villapol, the great guru of national cuisine who, given the perennial shortages, practiced a sort of gastronomic alchemy for decades on her TV program Cocina al minuto. "She also did a mending cuisine," recognizes the novelist of Al cielo sometidos.
WORD-OF-MOUTH A LA INTERNET
Last May, three books from the Artechef publishing house of the Federation of Culinary Associations of the Republic of Cuba won in Beijing the Gourmand Awards, cataloged as the Oscars in cooking.
Cuban Country Food, by Eddy Fernández and Miriam Rubiel, won the Winner Gourmand World Awards in the category of Local Cuisine; Qué cocinaré hoy, by Luis Ramón Batlle, won it in the section Home Cooking; and El donaire de los vinos, by Martha Señán, was awarded in the category of books on food and drinks.
Cuba still doesn't have a Michelin guide. On the other hand, the word-of-mouth works at vertiginous speed and some sites and blogs in the digitosphere, local and foreign, have created a space for promotion, annotations and mapping of the offers.
Now any Cuban can have on his/her cell phone an app of the www.alamesacuba.com portal, through which they have access to weekly updated information about types of food, prices, zones, house specialties, the chefs' suggestions, location and reservations.
The bilingual www.cubapaladar.org also operates with similar services. For Rodrigo Huaimachi, founder and director of the site, it is the only non-profit digital platform that does culinary critique, in addition to having Cuba's biggest gastronomic directory and two types of rankings.
A DETECTIVE IN ACTION
One of Cubapaladar's detectives is a public man. A film critic and author of several books on the seventh art, Frank Padrón punctually hands in a sort of holistic review about the restaurants he visits. Solicitous, Padrón agreed to OnCuba Travel's questionnaire.
In terms of tradition, does there exist a haute cuisine in Cuba, taking into account that the great difficulties of the local food market conspire against it?
It has been said that our cuisine it not very wide ranging, or rich; just a few distinctive dishes, but it is clear that that is not by far all the Cuban cuisine. Now there is also talk of "creative cuisine," "molecular" and attempts are made at a Cuban gourmet that in my opinion is not always achieved (since it is frequently an imitation of foreign cuisines, like for example the French) but in the final analysis, the "haute cuisine in Cuba," apart from its orientation, depends on those who make it: the simplest menu recreated by a good cook (and that we do have in abundance) precisely becomes that: the very haute, important cuisine.
Beyond the ownership legal framework, what factors have enabled that explosion of paladares in Havana and the entire island?
The fact that Cuba has known a migration and tourist flow since the 1990s has encouraged specialization and creativity. You can see that we already have, like any other big city in the world, all types of restaurants; many chefs have studied abroad and have returned to work in other people's or their own businesses. This has enriched private restaurants (the state-run one are a bit on a standstill, but that is already another subject), which however hasn't saved them from improvisation and neglect and that's where you stumble on elementary mistakes in service, infrastructure and the worst: the food's quality.
Many are asking how Cuba, with its permanent food production deficits and the state's padlock on commercial imports by private businesses, can place on the table such an alluring gastronomic menu.
Well yes it does, and I can only find the answer in something that is well-known: Cubans' inventiveness, their daring, their capacity to resolve problems, of finding solutions in the bottom of the well. They get products in the famous black market, they find private suppliers and create their own wholesale market, and they even import products from abroad. For example, in a Santiago de Cuba cooperative specializing in the Spanish stew called fabada, they are able to get people to send from Spain the indispensable saffron and, without having to go too far, in a Japanese one located in Nuevo Vedado, a friend who went with me and has eaten in others of its type in several parts of the world, was surprised with the abundant and sophisticated menu, to which the owner offhandedly answered him: "all the ingredients come from Miami."
Is there a sixth impartial sense beyond the obligatory ones to interfere in these extremely subjective matters? Is there ever a moment of confusion in your cerebral chemistry?
It could be. It happens with the other arts, there are times when all the accumulated experience and that sixth sense, or I don't know how many extra senses a critic requires for his work, is not enough. One feels defenseless or at least confused in the face of the artistic event, and one reaches the definitive opinion just with reflection and serenity.
For you, which would be the most extravagant or the most unthought-of paladar of all of them?
Well the one that survives despite everything.
Ketty Fresneda: Being a Cuban in MasterChef Spain
On the night July 9 some 3 million persons were watching for the broadcast of MasterChef 6 Spain, the toughest and most tear-jerking contest, according to the Spanish press comments. The emotions overflowed on the dish, a rather neck-to-neck duel to get the title. Cuban Ketty Fresneda came in a second place that tasted gloriously for her after 13 weeks of a difficult competition. "I'm super happy. Of course I would have loved first place, but I think the competition was fair."
In the last culinary match, Ketty delighted with a seafood salad with a coconut cupula, a monkfish in its juice and, as desert, a sponge cake with a "Cuba libre" flavor.
"I was rather nervous. But I'll stay with the good part: I've learned a great deal, I've met a great many good people and doors are going to open for me to study, to grow and train to be a chef, which is what I like."
In October, the Cuban, who lives in Pontevedra, Galicia, will be able to attend the Basque Culinary Center, one of the world's most important cooking schools, and, from there on, she will start materializing her dream of opening her own restaurant.
Did you have some difficulty because you were Cuban? Did you feel any disinclination toward you during the competition?
Actually, I did feel a bit of prejudices at the beginning. They saw me as extravagant, a pretty face and they thought that I was there to show off. But they were wrong. I've been working in Spain for seven years, helping my guy in his kitchen, not going around looking pretty, but rather in a kitchen taking out dishes. I didn't go to MasterChef to sell my face, I'm a working girl. We Cubans are used to that. The good part is that little by little I started demonstrating that I was "dangerous," not because of my appearance but rather because I like to be in the kitchen and I feel comfortable in the kitchen.
During the program there were times when they pointed you out for your strong, extroverted character. Is that a trait of your Cubanness?
It's a combination of everything. I have a strong character. I'm a person who says what she thinks. I don't run around the bush, and of course a have frequent run-ins and that created problems for me. Not everyone wants to hear the truth. Then it's a mixture of my character and my Cuban origin. And the experience of arriving in Spain when I was very young, at 23. I faced the bad reputation that some Cuban women usually have here. I had to use that character to put a stop to some people.
And how did that character treat you in the contest?
In the contest I found wonderful people. They are the friends that approached me, that took care of me, who were interested in me because of what I am not because of how I look. They respected my culture, they respected my Cubanness. They played music at home so I would dance and to make me happy. We are real friends.
You've said you'll open your restaurant. Will it be in Pontevedra?
I'm still not sure. My sister insists a lot in that I open it in Miami, but it could be in Madrid or in Havana. I'll decide that after I have my title as chef.
Havana could also be an option for you?
My husband would love it. He is Galician, but he is in love with Cuba. His eyes shine. I'd like for things to continue changing there so it would be more favorable.
Would you mix Galician and Cuban cuisine in your restaurant?
I would always use typical products from Cuba, like avocados, which are wonderful. They can be combined with everything: fish, seafood, meat. Bananas would also always be in my recipes. They are very versatile. The sponge cake with Coca-Cola flavor I made for MasterChef's final had as a base banana, which gives it texture. It barely takes wheat flour. On the other hand, I have fallen in love with vanguard cuisine. I could create a dish called "Ropa vieja" and that it not be the same as the one your grandmother serves you. It's the type of things I would like to do. And of course I would like to combine with something of Galician cuisine, which has that privileged seafood. It has a sea that produces spectacular products – among the best in the world -, and make combinations. For example, serve an emulsion of beans with some seafood.
Outside the kitchen, what decorative attributes couldn't be missing in your place?
A must is very low music that would remind me of my island: Celia Cruz, Benny Moré, the Old Trova. No matter how sophisticated and modern the restaurant is, I would like it to always have that music, that it is noticed that there's a Cuban in the restaurant.
How could you help other Cuban persons who have the same vocation for cuisine and for enterprise?
I would love to have a blog. Right now I'm more focused on my Instagram(@KettyMChef6), where I usually post recipes. I would love to place emphasis on the usable cuisine: let's not throw out what was left over from yesterday, we can reinvent and make very delicious dishes. I have shared some recipes and I have received many thanks. When I finish my studies I would love to teach others. For my island, whatever is necessary.
What was your family's reaction in Cuba?
They are very proud of me. They have been surprised with how fast I have matured; things are clear for me. When I presented myself for the contest that is so important, which as is known is no joke, they were a bit scared. If MasterChef is hard for those from Spain, imagine for the foreigners. Then since I took the step forward, they are proud. Now I have to continue working.